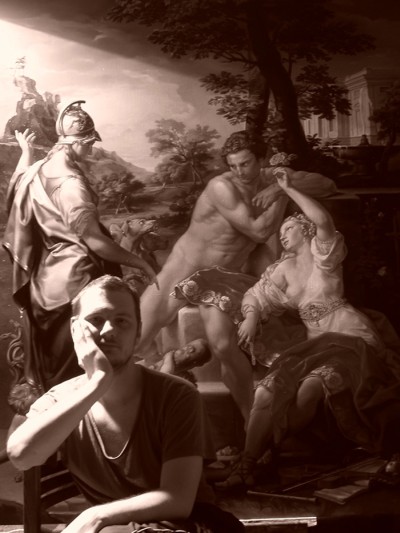 Denis Glushchenko was born in 1977 in the southern Russian town of Krasnodar. He received his professional education at the Krasnodar Art School. From there he furthered his studies at a branch of the Academy of Arts in St. Petersburg, specializing in oil painting.
He spent many years studying in the northern capital (St. Petersburg) where he had close contact with the great heritage of the past. On his visits to the Hermitage, he would copy the majestic paintings of the masters of West-European painting. Denis explored various genres and styles but he has ultimately preferred portraying still lifes.
The "World of Objects" as he likes to call it… finding the beauty in all objects and showing harmony and unity in his compositions of a variety of different objects. This is a characteristic feature of Glushchenko's artwork. His still lifes are constructed on contrasts of light and shadow and are very impressive. Denis has recently turned to to figurative compositions. The female images he has created are beautiful.
In the world of art, the reference to the theme of eternal beauty is very common, but in Glushchenko's work, modern treatment of this theme makes the viewer able to relate and identify with the subject(s). The smooth curves of the female body look even more refined against clearly defined draperies or settings.
As for his "World of Objects" he has found his own style and continues to find beauty in all things.