Dmitry Kochanovich
The Biography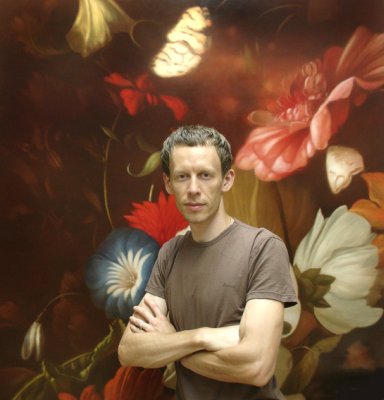 Dmitry Kochanovich was born in July 7, 1972 in the town of Anapa. Kochanovich graduated from the Kubanskiy State University in 1995.
Imperishable beauty - in plain terms, this is how one could define Dmitry Kochanovich's philosophy these days. Kochanovich has always remained loyal to the eternal techniques of oil on canvas in which he always shows surprising perfectionism. His paintings are filled with the drive of a modern master embodying images of the pre-digital era. The return to the classical age painting with its craft, technique of the rolled canvas priming, multiple glazes and the other forgotten painter's "kitchen" techniques, has revived the eternal themes of art.
Kochanovich currently lives and works in Krasnodar.
Personal exhibitions:
2004 Intimae. Aidan Gallery, Moscow, Russia
2004 Reality. The «Stairs» Gallery, Krasnodar, Russia
1998 School X. Aidan Gallery, Moscow, Russia (together with V. Kolesnikov)

Group exhibitions:
2005 The South of Russia 2005. The Academic Shift Exhibition. The Krasnodar Art Museum named after F.A. Kovalenko, Russia
2000 Aidan Gallery. Moscow, Russia
1996 Festival of Contemporary Art of Sochi, Russia
1994 Facade. Krasnodar Art Museum, Russia
Replica Watches
Replica Rolex
Replica Watches UK
Cheap Oakley Sunglasses
Replica Oakley Sunglasses
Replica Watches
Rolex Replica Watches

back to main page | back to events | contact us | FAQ
Copyright ?2007 Arcana Gallery.